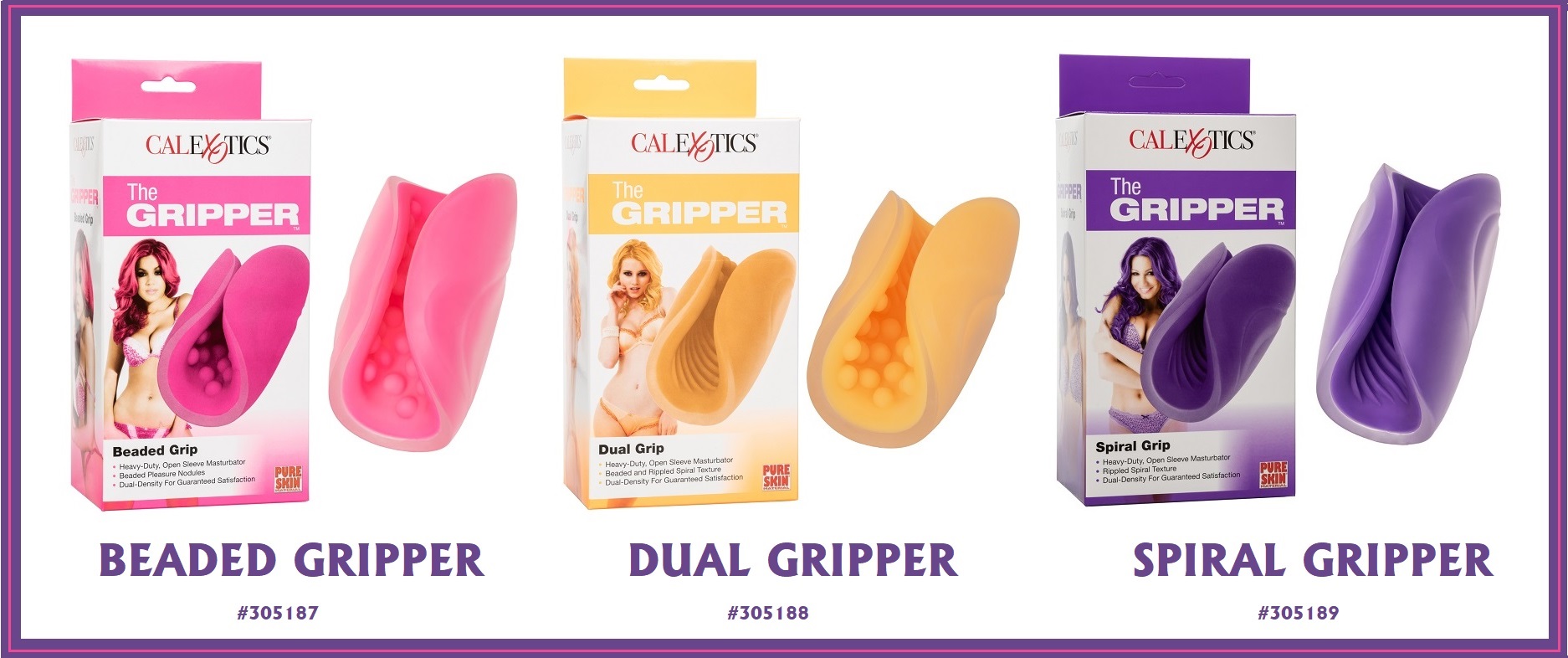 Calexotics Grippers!
Gripper sleeves are specifically designed to give people with penises a chance to explore more, down there! A Gripper makes masturbation more intense. Thus, providing a soft, textured surface for extra stimulation. Masturbation sleeves simply give guys a chance to experiment with their pleasure. And, to try new kinds of stimulation. In addition, they can also help with partnered sex.
These sex toys have a textured interior. And, it adds an exciting twist for all experience levels. In fact, new users to sex toys will find these products explosively sexual. And, more experienced users will find the sensual textures allow for maximum sensations. Furthermore, doubling as a containment zone for lubricant! Thus, ensuring guaranteed satisfaction.
Grippers are heavy-duty, flexible, open-sleeves. The beads change direction along the length of The  Beaded Gripper.  The Dual Gripper features soft-ridges on one side and pleasure nodules on the other. Finally, sensual ridges run along the length of  the Spiral Gripper.  All Grippers are powered by your own anatomy. Truly, the user has full control over the tightness and stroke they experience. Soft, hard, fast, or sensual, a Gripper puts you or your partner, in the driver's seat. Experience absolute precision control. And, unleash the full power of the penis in the most intimate or erotic settings.
Sku: 305187   The Gripper Beaded Grip, Pink
Sku: 305188   The Gripper Dual Grip, Orange
Sku: 305189   The Gripper Spiral Grip, Purple